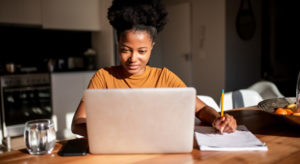 We want to help you pick the right policy with the right coverage so you can feel comfortable that you and your loved ones are protected moving forward.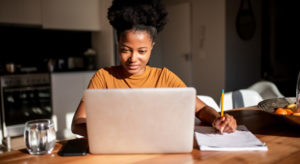 Understanding auto insurance coverage and how it applies to your specific needs will certainly make your shopping and selection process much easier.
Properly maintaining your home throughout the year you can keep tasks more manageable, spread out expenses, preserve property value and avoid costly repairs.
Icicles hanging from the eaves of your home's roof may look dazzling, but they also serve as a warning sign that ice dams may be forming on your roof.
Homeowners insurance is there to protect you from a wide range of problems that can occur anywhere and to anyone.
So you get into a car accident and now you need to file a car insurance claim. It's often overwhelming. Where should you even start? We're here to tell you how.
When a storm comes through your area or a fire breaks out due to faulty wiring, home insurance is there to help pay for the damage.
If you're like most drivers, chances are you've experienced aggressive driving. From excessive honking to physical altercations, dangerous decisions plague our roads.
Learning how to change your engine air filter is an easy task that you can do in a few minutes with few or no tools -- and save some money, too.
Three myths about the housing market for you to consider before selling, buying or renting.
We all dread seeing it. What is that blinking light on my dashboard? Use this handy infographic to help better understand what your car is telling you.
These are practical suggestions from Plymouth Rock that may help you use your life insurance for a retirement strategy -- maybe as a significant component.
When is the last time you checked up on your insurance coverage? Here are four things to ask your Prudential Financial Professional.
Learning how to change your cabin air filter doesn't require a full Saturday. You don't even need "work" jeans. Here's how to do it yourself in minutes.
If your personal property was damaged, you may be able to deduct the losses on your taxes. Here's what to know about the casualty loss tax deduction.
Learning how to change a tire the right way sounds like it could be complicated. It's not - learn information about what to do.
Running out of gas is probably one of the worst feelings. Plymouth Rock Assurance wants to make sure you know what to do if your car runs out of gas.
Plymouth Rock Assurance explains that texting while driving is more dangerous than drunk driving because it is underestimated, an epidemic, and more.
We're all familiar with the painstaking and time-consuming process of removing ice from your windshield on those cold winter mornings.
Plymouth Rock has steps on how to buy a car over email and 6 things to include in your email to the dealer to make the process a little easier.