Get prepared for hurricane season now. Use our hurricane preparation tips to help keep your property intact and loved ones safe.
If you're searching for differences between 5 and 6 speed manual transmissions, you probably have some experience driving stick.
Summer's more fun with a four-legged friend! But factors like heat and humidity can cause a number of health risks for your pet. So before enjoying all the season has to offer, check out these pet summer safety tips.
At Plymouth Rock, we go out of our way to make getting the right car insurance as easy and stress-free. We break down what you need.
Majorly upgrade your life with these essential spring cleaning hacks — no harsh chemicals or elbow grease required.
A little TLC and sweat spent on your yard and tools now will pay off later in the season. Here are 9 essential tips to get your yard ready for spring.
Many new generator owners may not realize that safely storing your generator is just as important as taking precautions while using it.
With stay-at-home orders still in effect across many states, these DIY projects can help banish boredom and breathe new life into your home
When is the last time you checked up on your insurance coverage? Here are four things to ask your Prudential Financial Professional.
If your personal property was damaged, you may be able to deduct the losses on your taxes. Here's what to know about the casualty loss tax deduction.
Plymouth Rock offers rideshare insurance to Uber and Lyft drivers in NJ with different driver endorsements to help fill insurance gaps.
Get your grill on as the summer winds down. We've gathered our best barbecue secrets you'll wish you'd known sooner... plus some of our favorite recipes.
Vacations are meant to be relaxing and stress free. But before heading out the door, you should do more than just pack your bags.
The Massachusetts Division of Insurance (DOI) released a consumer alert warning of the potential insurance coverage risks for people involved in ride-sharing and car-sharing programs.
A driver has hit your car while you were in the store, and now there's damage! What should you do? In most cases, the most important thing you can do is to stay calm.
Many factors play a role in determining the average car insurance rates in Pennsylvania and how much you will pay.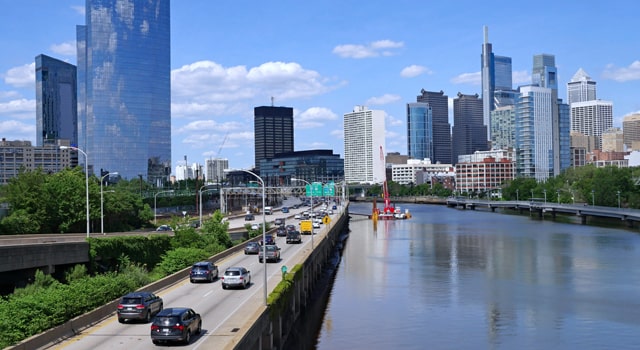 Most states require drivers to purchase auto insurance before they can legally operate a motor vehicle. Pennsylvania is one of those states.
If your car has been flooded, here are steps to take and important information to consider.
You're walking out to your car after a fun shopping trip with some friends and then you see it – someone has just vandalized your car!
Even when you haven't made any claims or been at fault for an accident, there's a good likelihood that you are seeing at least a slight increase each year.