The two most common ways to protect a home are through a home warranty and home insurance.
Here are general descriptions of basic auto insurance concepts, and the minimum auto insurance coverage in New York.
Fall is more than just colorful leaves. It's the perfect time to prep your home before winter sets in. Read this fall home maintenance checklist.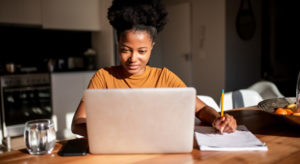 We want to help you pick the right policy with the right coverage so you can feel comfortable that you and your loved ones are protected moving forward.
High Point Insurance is now part of Plymouth Rock Assurance and has moved its business under the Plymouth Rock brand.
Palisades Insurance has been acquired by Plymouth Rock Assurance. Now all Palisades business operates under the Plymouth Rock name.
Driving in the winter or trying to beat a snowstorm home when your car starts sliding and you lose control. Panic sets in. Before that happens, here's what to do.
So you get into a car accident and now you need to file a car insurance claim. It's often overwhelming. Where should you even start? We're here to tell you how.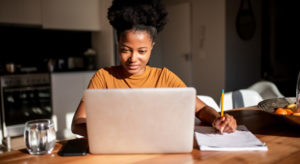 Understanding auto insurance coverage and how it applies to your specific needs will certainly make your shopping and selection process much easier.
While advancements in auto glass engineering have made cracked and shattered windshields less common, your car's windshield and other windows are still prone to damage.
At Plymouth Rock Assurance, we understand that you most likely will never need to know how Bodily Injury differs from Collision, except when purchasing an auto insurance policy.
There are many myths I'm sure you've heard about car insurance and what affects your rates. Well we're here to set the record straight.
Knowing the average auto insurance rates in New Jersey can help you figure out if you're getting hosed on price by your current insurer.
As we spend more time at home than usual, it's the perfect opportunity to give your exterior space a little love. Create your own outdoor oasis this year and make the most of the warmer months.
Regardless of which way you choose, auto insurance quotes through Plymouth Rock are free and there's no obligation after you receive your quote.
If you need to add a new car to your policy, Plymouth Rock Assurance is happy to help. Simply give us a call or contact your agent, and we will update your policy.
You've just been informed by your insurance carrier that your car has been totaled. What does this mean?
New York Insurance Law §2612 provides certain rights to victims of domestic violence, including privacy protections and protections from discrimination, described below.
Spring is here! It's a great time to roll up your sleeves and inspect your property. Check out this spring home maintenance checklist.
Take advantage of the warm weather to keep your home safe and its curb appeal high! Follow this summer home maintenance checklist.