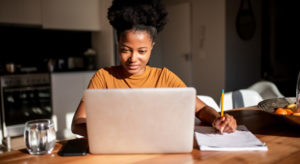 We want to help you pick the right policy with the right coverage so you can feel comfortable that you and your loved ones are protected moving forward.
Driving in the winter or trying to beat a snowstorm home when your car starts sliding and you lose control. Panic sets in. Before that happens, here's what to do.
So you get into a car accident and now you need to file a car insurance claim. It's often overwhelming. Where should you even start? We're here to tell you how.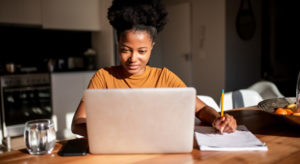 Understanding auto insurance coverage and how it applies to your specific needs will certainly make your shopping and selection process much easier.
While advancements in auto glass engineering have made cracked and shattered windshields less common, your car's windshield and other windows are still prone to damage.
At Plymouth Rock Assurance, we understand that you most likely will never need to know how Bodily Injury differs from Collision, except when purchasing an auto insurance policy.
Knowing the average auto insurance rates in New Jersey can help you figure out if you're getting hosed on price by your current insurer.
Regardless of which way you choose, auto insurance quotes through Plymouth Rock are free and there's no obligation after you receive your quote.
If you need to add a new car to your policy, Plymouth Rock Assurance is happy to help. Simply give us a call or contact your agent, and we will update your policy.
You've just been informed by your insurance carrier that your car has been totaled. What does this mean?
New York Insurance Law §2612 provides certain rights to victims of domestic violence, including privacy protections and protections from discrimination, described below.
Spring is here! It's a great time to roll up your sleeves and inspect your property. Check out this spring home maintenance checklist.
Many new generator owners may not realize that safely storing your generator is just as important as taking precautions while using it.
When is the last time you checked up on your insurance coverage? Here are four things to ask your Prudential Financial Professional.
If your personal property was damaged, you may be able to deduct the losses on your taxes. Here's what to know about the casualty loss tax deduction.
With many people staying closer to home this year, fire pits have become a hot commodity. Here are some tips to safely enjoy an outdoor fire.
Get your grill on as the summer winds down. We've gathered our best barbecue secrets you'll wish you'd known sooner... plus some of our favorite recipes.
Vacations are meant to be relaxing and stress free. But before heading out the door, you should do more than just pack your bags.
A driver has hit your car while you were in the store, and now there's damage! What should you do? In most cases, the most important thing you can do is to stay calm.