These are practical suggestions from Plymouth Rock that may help you use your life insurance for a retirement strategy -- maybe as a significant component.
When is the last time you checked up on your insurance coverage? Here are four things to ask your Prudential Financial Professional.
If your personal property was damaged, you may be able to deduct the losses on your taxes. Here's what to know about the casualty loss tax deduction.
We're all familiar with the painstaking and time-consuming process of removing ice from your windshield on those cold winter mornings.
To help drivers confront winter weather, Plymouth Rock Assurance has put together 10 safety tips for driving in snow and ice.
While it's best to drive on dry roads, sometimes sunny skies can turn dark and open up with bursts of rain.
We want to take this time to remind all drivers how important it is to share and stay focused on the road whether you are on two wheels or four. Here are some quick tips for all drivers.
Driving in the winter or trying to beat a snowstorm home when your car starts sliding and you lose control. Panic sets in. Before that happens, here's what to do.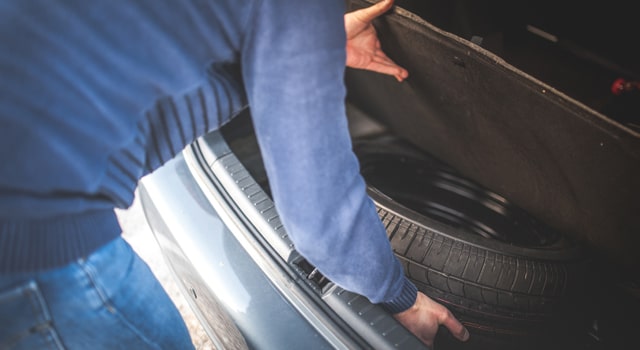 If you're shopping for a new car, something you probably aren't thinking about is what you'll do in the event you run a flat.
Get your grill on as the summer winds down. We've gathered our best barbecue secrets you'll wish you'd known sooner... plus some of our favorite recipes.
With many people staying closer to home this year, fire pits have become a hot commodity. Here are some tips to safely enjoy an outdoor fire.
Since no one wants to spend holiday time on the phone with their homeowners insurance company, here are eight ways to protect your home during the holidays.
You may be faced with some confusing choices about rental car insurance on your next vacation. Read on before you get to the rental car counter.
You are driving down a street and suddenly you hear thump, thump and thump. As the vehicle slows you realize it's a flat tire.
Fall leaves can be a big hassle for homeowners. Here are some helpful tricks and safety concerns to remember before setting out to clean your gutters.
Most of us likely associate the daunting winter months with harsh driving conditions. But what some people might forget are the strong winds and torrential downpours that summer storms can bring.
Whether you're planning to sell it in a couple years or drive it into the ground, you can get the most out of your ride if you give it a little TLC.
Freezing temperatures and tough road conditions from snow, ice, salt, sand and potholes can take their toll if your vehicle isn't properly winterized.
Being a first-time homeowner can be exciting … and overwhelming. Avoid common mistakes made by new homeowners with these home care hacks.
Fluctuating winter temperatures have been wreaking havoc on our roadways and our cars. Pothole season is officially here.