If you need to add a new car to your policy, Plymouth Rock Assurance is happy to help. Simply give us a call or contact your agent, and we will update your policy.
If you're planning to allow someone else to drive your car, it's natural to wonder if those drivers are covered and, if so, under whose policy?
Your car insurance policy with collision and comprehensive coverage includes a deductible which is the amount of money you are responsible to pay when you file an insurance claim.
If you're searching for differences between 5 and 6 speed manual transmissions, you probably have some experience driving stick.
You've just been informed by your insurance carrier that your car has been totaled. What does this mean?
New York Insurance Law §2612 provides certain rights to victims of domestic violence, including privacy protections and protections from discrimination, described below.
When is the last time you checked up on your insurance coverage? Here are four things to ask your Prudential Financial Professional.
Plymouth Rock offers rideshare insurance to Uber and Lyft drivers in NJ with different driver endorsements to help fill insurance gaps.
Vacations are meant to be relaxing and stress free. But before heading out the door, you should do more than just pack your bags.
The Massachusetts Division of Insurance (DOI) released a consumer alert warning of the potential insurance coverage risks for people involved in ride-sharing and car-sharing programs.
If you need to add a new car to your policy, Plymouth Rock Assurance is happy to help. Simply give us a call or contact your agent, and we will update your policy.
A driver has hit your car while you were in the store, and now there's damage! What should you do? In most cases, the most important thing you can do is to stay calm.
Regardless of which way you choose, auto insurance quotes through Plymouth Rock are free and there's no obligation after you receive your quote.
Many factors play a role in determining the average car insurance rates in Pennsylvania and how much you will pay.
Knowing the average auto insurance rates in New Jersey can help you figure out if you're getting hosed on price by your current insurer.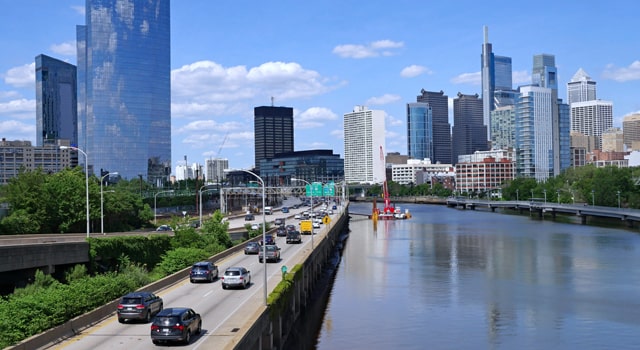 Most states require drivers to purchase auto insurance before they can legally operate a motor vehicle. Pennsylvania is one of those states.
If your car has been flooded, here are steps to take and important information to consider.
You're walking out to your car after a fun shopping trip with some friends and then you see it – someone has just vandalized your car!
If the price you pay for car insurance goes up every year, or even every six months, you are not alone.
If you have been convicted of Driving under the Influence of Alcohol/Drugs in NJ, you probably already know that driving while drinking will trigger a substantial increase in your auto insurance premium.
The National Highway Traffic Safety Administration says that a car is stolen every 44 seconds in the United States.
So you have a second car that you need to add to your auto insurance policy. Reasons for needing a second car insurance policy may involve many different life-change events.