Your spare tire may be out of sight, but don't let it be out of mind.
The safest way to change a flat tire is to call roadside assistance. But if you need to change a tire yourself, here's how to stay safe doing it.
You should drive on a spare tire no longer than it takes you to get a flat fixed.
The best way to protect your vehicle is to make it as difficult as possible to steal. Here are seven tips on how to prevent your car from being stolen.
As we spend more time at home than usual, it's the perfect opportunity to give your exterior space a little love. Create your own outdoor oasis this year and make the most of the warmer months.
Majorly upgrade your life with these essential spring cleaning hacks — no harsh chemicals or elbow grease required.
A little TLC and sweat spent on your yard and tools now will pay off later in the season. Here are 9 essential tips to get your yard ready for spring.
These spring DIY projects can help banish boredom and breathe new life into your home.
Get your grill on as the summer winds down. We've gathered our best barbecue secrets you'll wish you'd known sooner... plus some of our favorite recipes.
Here are some of our auto insurance companies' favorite destinations and drives that bring you to a variety of historical and natural gems.
Anyone who's gone camping has probably felt the frustration of trying to cram too much stuff into a cramped car. Pack like a pro with these hacks.
Winter getaway ideas to help you plan your next East Coast adventure whether you are in PA, MA or another state somewhere in between.
Now that we're spending more time at home, the start of the season is the perfect opportunity to cozy up your space. The good news: you don't need a lot of time or money for fall home decorating.
Whether you're leaving home for the first time or upgrading from a dorm, getting your first apartment is an exciting milestone. Be prepared before your big move.
By addressing potential hazards you can save yourself from accidents. Here are four simple things you can do to winterize your car.
We've compiled a list of awesome summer eats, featuring tried-and-true classics like marinated grilled chicken and new favorites like grilled sambal shrimp with peach salsa.
While the weather's still warm, the question isn't "Why should I take a food tour of the East Coast?" It's most definitely, "Why shouldn't I?"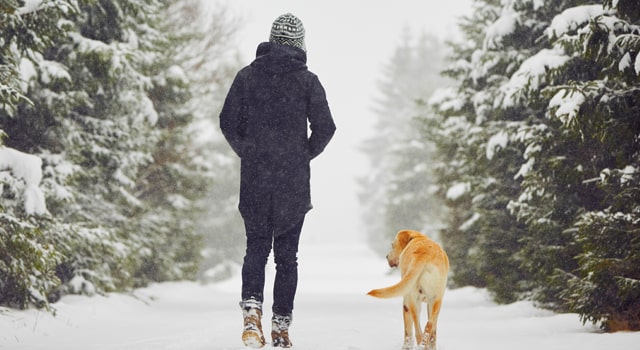 Between salty sidewalks, frigid temperatures and natural disasters, wintertime can really take a toll on our four-legged family members.
Staying inside is sometimes unavoidable, but with this list of snow day survival tips, you'll be beating the winter blues in no time.
A compiled list of Instagram-worthy day trips complete with offbeat artsy towns, eclectic shopping scenes, great eats and breathtaking hikes.