Learning how to change your cabin air filter doesn't require a full Saturday. You don't even need "work" jeans. Here's how to do it yourself in minutes.
Learning how to change a tire the right way sounds like it could be complicated. It's not - learn information about what to do.
Running out of gas is probably one of the worst feelings. Plymouth Rock Assurance wants to make sure you know what to do if your car runs out of gas.
Plymouth Rock Assurance explains that texting while driving is more dangerous than drunk driving because it is underestimated, an epidemic, and more.
We're all familiar with the painstaking and time-consuming process of removing ice from your windshield on those cold winter mornings.
Plymouth Rock has steps on how to buy a car over email and 6 things to include in your email to the dealer to make the process a little easier.
Winter getaway ideas to help you plan your next East Coast adventure whether you are in PA, MA or another state somewhere in between.
On those really hot and sticky days, using your air conditioning is a no-brainer. But, you may have asked yourself: "Does my AC really affect my gas mileage?"
Insurance fraud is a serious crime with serious consequences, but everyone can benefit from containing it.
Plymouth Rock takes an active role reporting insurance fraud, but we also need your help to fight against it.
By addressing potential hazards you can save yourself from accidents. Here are four simple things you can do to winterize your car.
While the weather is still warm, biking may be the fastest way for you to get some exercise and fresh air, get groceries or just get from point A to point B.
Confront winter weather with these 10 safety tips for driving in snow and ice.
What's not to love about fall? However, unpredictable changes in weather, fallen leaves, and the end of daylight saving time can all lead to challenging driving conditions that last into winter.
While it's best to drive on dry roads, sometimes sunny skies can turn dark and open up with bursts of rain.
Gas prices are on their way up, again. To help you navigate the road of life, we've put together some of our favorite ways to save gas while travelling.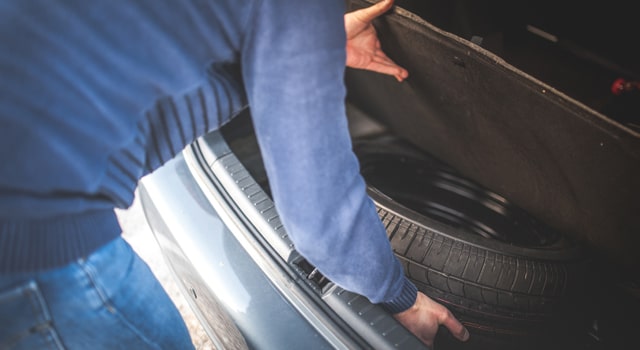 If you're shopping for a new car, something you probably aren't thinking about is what you'll do in the event you run a flat.
You may be faced with some confusing choices about rental car insurance on your next vacation. Read on before you get to the rental car counter.
You are driving down a street and suddenly you hear thump, thump and thump. As the vehicle slows you realize it's a flat tire.
Most of us likely associate the daunting winter months with harsh driving conditions. But what some people might forget are the strong winds and torrential downpours that summer storms can bring.