From New Hampshire to New Jersey, we've compiled a list of the best fall foliage trips along the East Coast. So grab your favorite road trip companions, load up the car and get set for the ultimate autumn adventure! Before your trip: please check your destination's official website for the most up-to-date COVID-19 safety measures and guidelines, as these are constantly changing.
The cold temperatures and the physical exertion necessary during snow shoveling can even cause deaths as a result of straining too much. There are a few steps you can take to remove snow in a safe manner.
A driver has hit your car while you were in the store, and now there's damage! What should you do? In most cases, the most important thing you can do is to stay calm.
Regardless of which way you choose, auto insurance quotes through Plymouth Rock are free and there's no obligation after you receive your quote.
Many factors play a role in determining the average car insurance rates in Pennsylvania and how much you will pay.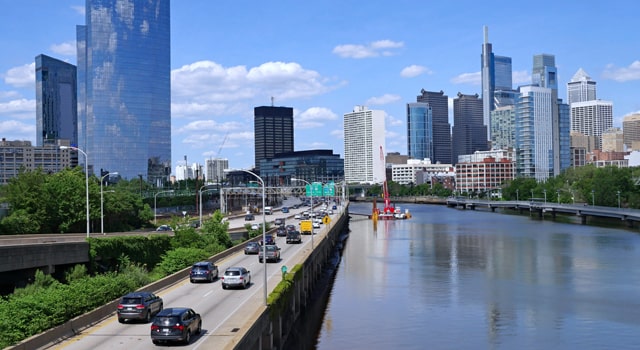 Most states require drivers to purchase auto insurance before they can legally operate a motor vehicle. Pennsylvania is one of those states.
As if we didn't already have enough to stress about during the COVID-19 crisis, what if your driver's license, registration or inspection sticker isn't up to date?
Distracted driving is responsible for millions of auto accidents and thousands of deaths per year. So why don't we just stop, put down our phones, and focus on the road?
Failure to report the accident could make it more difficult for your insurance company to gather evidence to represent you.
A pothole can cause serious damage to your car, such as tire damage, rim damage, premature wear on shocks and struts, suspension damage and steering misalignment.
There are many myths I'm sure you've heard about car insurance and what affects your rates. Well we're here to set the record straight.
At Plymouth Rock Assurance, we understand that you most likely will never need to know how Bodily Injury differs from Collision, except when purchasing an auto insurance policy.
If you're planning to allow someone else to drive your car, it's natural to wonder if those drivers are covered and, if so, under whose policy?
Your car insurance policy with collision and comprehensive coverage includes a deductible which is the amount of money you are responsible to pay when you file an insurance claim.
Plymouth Rock in New Jersey has rideshare insurance for Uber or Lyft drivers that can help you better protect yourself while participating in the sharing economy.
So you get into a car accident and now you need to file a car insurance claim. It's often overwhelming. Where should you even start? We're here to tell you how.
If you're like most drivers, chances are you've experienced aggressive driving. From excessive honking to physical altercations, dangerous decisions plague our roads.
Learning how to change your engine air filter is an easy task that you can do in a few minutes with few or no tools -- and save some money, too.
We all dread seeing it. What is that blinking light on my dashboard? Use this handy infographic to help better understand what your car is telling you.
When is the last time you checked up on your insurance coverage? Here are four things to ask your Prudential Financial Professional.